Cathy's Spinning Plates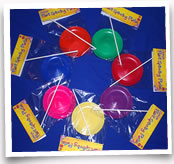 A must for anyone involved in teaching circus skills workshops!
Used by professionals all over the world.
Our spinning plates are a perfect gift for children of all ages. Made in the UK from soft eco-friendly plastic, our spinning plates are great fun and great for your childs co-ordination.
Multi Colours
Comes with Flexi Stick
High Quality
Fun For All The Family
Workshops or Parties
Only: £3.99
Download order form (PDF)
Our spinning plates are also available for sale wholesale or retail in small or large quantities, please contact us for more details.
Cathy's Spinning Plates Gallery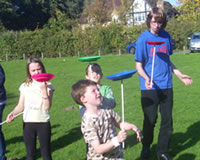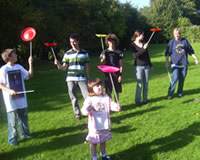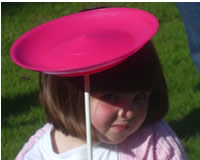 Terms & Conditions
We will do our best to get orders to you as quickly as possible between 2 and 4 days unless special delivery is requested. You will be informed of any delays and will have the option to cancel your order with full refund. Any problems please contact us.
All orders are securely processed and your financial information is not accessible to us.
We do not disclose buyer's information to a 3rd party.
If you are not satisfied with the goods please return within 7 days and we will refund the cost of the goods less the carriage originally charged.
All prices include carriage and vat at the current rate