Circus Workshops for Corporate Events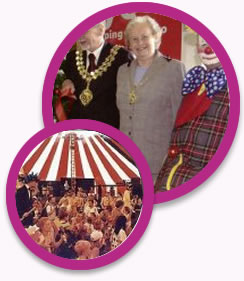 Circus Scene runs many workshops for businesses and at corporate events. Ideal for entertainment or for interactive Circus Workshops - especially for company fun/activity or family days.
Circus Workshops for business:
Team building activities
Enhancing people skills
Confidence building
Active learning
Fun and sociable activities
Ideal for mixed age and ability groups.
Find out more about our Circus Workshop for Business
Our circus workshops are highly tailored to your business requirements and this is arranged with you in advance to maximise participation for the benefit for your staff and for your business. Why not contact us for more details?